Greg Ulloa, Deputy Chief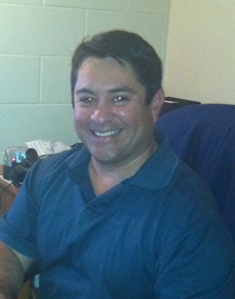 1840 Walnut Street
Red Bluff, CA 96080
(PO Box 99, Red Bluff, CA 96080)

(530) 527-4052
Fax (530) 527-1579
Office Hours - 8 a.m. through 5 p.m. 
Monday through Friday 
The principle legislative mandated tasks accomplished by adult probation are the preparation of investigative reports ad sentencing recommendations for the Consolidated Superior Court on criminal, diversion and probation actions, and the supervision of offenders granted formal probation or diversion. The department also supervises offenders on specialized programs including Proposition 36 and Drug Court, and the newly legislated AB109 unit, which is comprised of high risk management caseloads consisting of post release community supervision and mandatory supervised persons per 1170 (h) of the California Penal Code.
PROPOSITION 36 COURT AND DRUG COURT:
These program elements are highly structured drug treatment programs involving judicial case supervision coupled with intensive probation supervision, drug treatment, drug testing and life skills/health services.
AB 109 UNIT (Intensive Supervision):
This unit is a high risk management supervision division in charge of offenders who were categorized under recent legislation known as the "realignment bill" which decriminalized approximately 60 crimes and reclassified them making them ineligible for housing in state prison. This unit monitors post release community supervision offenders and offenders who are placed on mandatory supervision per 1170(h) of the California Penal Code.
DAY REPORTING CENTER (DRC):
The DRC is a joint venture by the Sheriff and Probation Officer to assist in management of sanctions on probationers and offenders assigned to work in alternate custody programs, thereby, impacting jail overcrowding, while providing services and programs that can be delivered to offenders. Some of the programs offered include anger management, drug and alcohol counseling, bicycle repair, and life skills. These programs utilize Moral Reconation Therapy and evidence based practices and is facilitated by county or contract staff. Offenders are referred to the DRC by the Tehama County Probation and Sheriff Department's.