Veterans Service Office
Happy New Year!  
In The News:  TRAX offers free lifetime bus rides to all Tehama County Veterans!  Veterans can obtain a Tehama County ID card at our office, which can be used as their Veteran ID to ride TRAX.    Please bring either your DD214 or VA healthcare card, unless we have it on file. 
As of May 2nd, 2017 we are now  located at:  444 Oak Street, Room C, Red Bluff, CA 96080.  
Our phone and fax numbers have remained the same:  (530) 529-3664 ,  Fax (530) 529-3659

Our office hours are: Monday through Friday  9-5 by appointment only  (Closed for lunch from 12-1).  
Walk-ins are welcome for  ID cards Monday through Friday from 9 a.m.  until 11 a.m. and 1 p.m. until 4 p.m. in Red Bluff 
Outreach Office Locations:  
Corning:  Every Tuesday from 9-11 at the  Veterans Memorial Hall: 1620 Solano St., walk-ins welcome!
Los Molinos:  First and Third Mondays from 9-11 at the Government Center : 7883 Hwy 99 E, walk-ins welcome!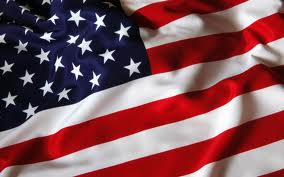 We Pledge To:
Treat our Veterans with courtesy, compassion and respect at all times

Communicate with our Veterans in an accurate, clear and concise manner
Provide timely service to our Veterans
Make our services accessible to our Veterans
Fully answer any and all questions, concerns and complaints.
Business Supporting Veterans & Veterans Supporting Businesses:
Many Tehama County businesses offer discounts to Veterans with a valid I.D. card.  The businesses will display a "Veteran Friendly Business" window decal. The VSO office will offer Tehama County Veteran ID Cards Monday through Thursday 9:00 am until 11:00 am on a walk in basis.  We are a small office and if for some reason we cannot issue ID cards on a particular day, we will leave an announcement on our telephone voice answering machine. If you would like the Veteran designation on your California Driver's License, you must schedule an appointment at the Red Bluff office to obtain a Veteran Status Verification Form to bring to the DMV.      Application for Businesses to Offer Discounts to Veterans
Please click on the link on the left called "Veteran Friendly Businesses" for a list of businesses in Tehama County that offer discounts to Veterans.
Can The Veterans Service Office Assist You?
Yes if you are a:
Veteran, or a Widow of a Veteran
A child of a deceased or totally disabled Veteran
Parent who lost a son or daughter in Military Service
And you have a question regarding:
Compensation, Pension, School Benefits for Dependents, College Fee Waivers, Vocational Rehab, Life Insurance, Medical Treatment, California State Veterans Benefits. 
Information and Referral:
Hospitalization

Outpatient medical and dental treatment

Alcoholism and drug dependence treatment

Home Loans

Veteran Business Opportunities
How Can The Veterans Service Office Help You?
We can provide our Veterans with information and assistance with any claim sent to the U. S. Department of Veteran Affairs.
Veterans
Compensation for Service-Connected Disabilities
Pension for Non-Service Connected Disabilities (This program requires war-time service and the veteran be totally disabled or 65 years of age. There is also an income limit)
Medical Treatment at a VA Hospital (Application and Information)
Education Benefits (Application and Information)
Home Loan (Application for Certificate of Eligibility and Information)
Widows & Dependent Children
Dependency and Indemnity Compensation
Pension for Non-Service Connection deaths
Proceeds from Government Life Insurance policies
Educational benefits
Dependent Parents
Death Compensation

Proceeds from Government Life Insurance policies 
What Is The Veterans Service Office?
It is an office established by the Tehama County Board of Supervisors to assist in obtaining benefits from federal and state agencies administering programs for Veterans and their dependents.
How Does Your Veterans Service Office Function?
Your Veterans Service staff are trained in Veterans Affairs benefits and will assist you with submitting your claim to the VA and will provide follow-up service if needed, to determine that you receive benefits to which you are entitled.
Your Representatives work with accredited organizations such as:
American Legion – CA Department of Veteran Affairs – Disabled American Veterans – Military Order of the PurpleHeart – Veterans of Foreign Wars, and many others who maintain a small staff at each Veterans Affairs Regional office. Your Representatives also work directly with the VA.
VETERANS SERVICES STAFF ARE NOT VA EMPLOYEES.
They are Tehama County employees recognized as trained accredited representatives by the office of General Counsel, VA. The following are links to other Veteran Web Sites:
California Department of Veterans Affairs:  www.calvet.ca.gov
U.S. Department of Veterans Affairs (VA):  www.benefits.va.gov
U.S. Department of Defense (DOD):  www.defense.gov
National Archives: www.archives.gov
Military OneSource: www.militaryonesource.mil
Military and Veteran Caregiver Network: https://milvetcaregivernetwork.org/